Friday:
In honour of Friday's gig, here's something relevant from Bobbins, which was young John Allison's comic strip before creating the excellent Scary Go Round and Bad Machinery.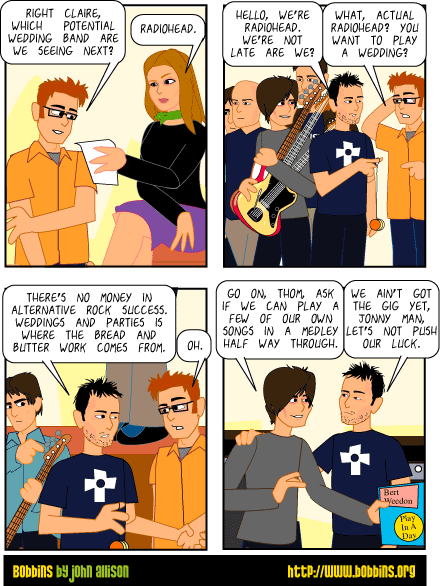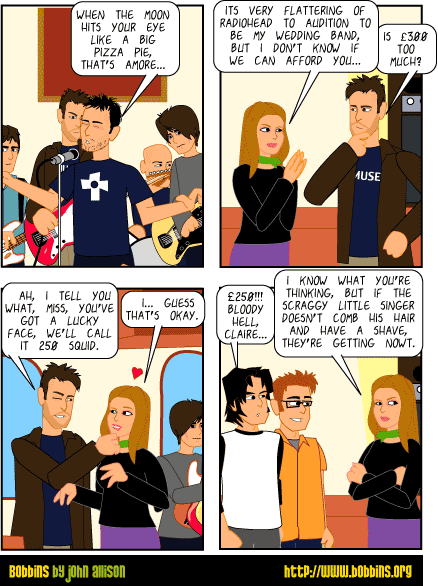 That is exactly how I imagine Ed O'Brien acts in real life. Though he probably doesn't wear a Muse shirt.
So yeah, my idiotic plan of not bothering to organise Radiohead tickets because "the universe will sort something out" actually worked. Now is a good time to sell me on the healing power of crystals and Shirley Maclaine books.
poolhall likes this
jodymacgregor posted this